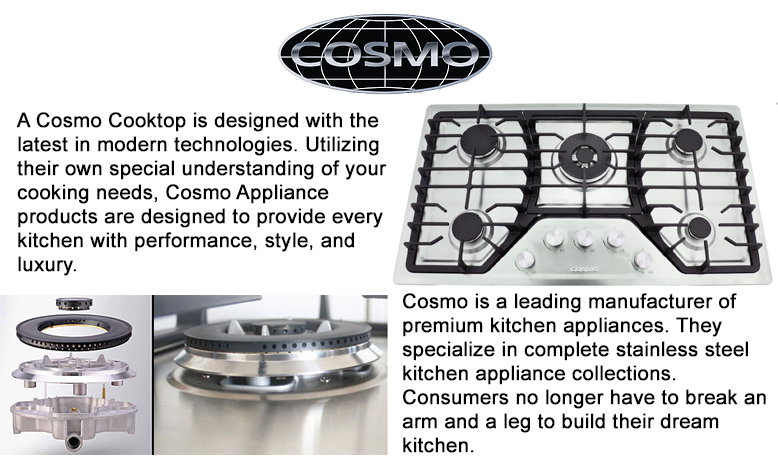 About Cosmo Appliances
Cosmo Appliances has set goals to improve the consumers life and allow them to enjoy doing what they love, with thosethat they love. Consumers have been overspending on quality appliances for a long time. Their mission is to change thatand plan to introduce quality products affordable for all cooking enthusiasts around the world.
Why Buy a Cosmo Cooktop?
Every Cosmo Cooktop is designed with the latest in modern cooking technologies. Utilizing countless hours of research, and their own special understanding of cooking needs, Cosmo Appliance cooktops are designed to provide performance and luxury.